Who we are and where we're going
Mazzei Electric Ltd. started in 1994 in Nanaimo, BC with an initial focus on commercial service contracts. We experienced rapid growth in 2012 and opened our Fort St. John office in 2013, Victoria in 2014, and Kelowna in 2019. In 2022, Mazzei Electric Ltd. joined Seacliff Group and partnered with Seacliff Electric Ltd based out of Calgary, AB. Together, we have the ability to leverage our talents, experience, and diverse skill sets across provinces and locations to continue to deliver exceptional projects for our customers.
We are experienced in numerous multi-family residential, residential, commercial, and industrial construction projects, and offer fully equipped service vans in all of our locations for residential and commercial service, renovations, and maintenance.
Our team of over 200 employees is progressive and focused on our values of safety, integrity, trust, and relationships. We employ certified Red Seal Journeyperson Electricians as well as registered Electrical Apprentices. Training and development is important to us so we continually ensure that our crews are trained and knowledgeable about the latest electrical technology and techniques. We value inclusion and diversity and are proud supporters of women in trades.
Our mission is to build long-term relationships based on integrity, performance, and value. We strive to provide exceptional service and quality electrical work that surpasses your expectations.
Mazzei Electric
We value:
We have a commitment to the health, safety, and well-being of our employees, customers, vendors, and contractors.
We always looking for better ways to do things. We value training and developing our teams so that we have innovative and progressive leaders. We strive to be the leading edge with our services, policies, and knowledge.
Integrity and reliability are key aspects to building trust. We ensure that each team member reflects our values so that we can always be your trusted electrical contractor. 

We work with our clients and employees to build long-lasting, mutually beneficial relationships based on clear communication.
Mazzei Electric is committed to building long-term relationships based on integrity, performance and value. We strive to provide exceptional service and quality electrical work that surpasses your expectations.
Biography
Ben's electrical career began in 1998 and in 2002 he joined Mazzei Electric. When his father Frank stepped down in 2008, Ben took over the ownership and operation of the company. Since then, the business has experienced significant and steady growth expanding to Victoria, Fort St. John, and Kelowna. He has been at the forefront of the major projects that the company has delivered on over the last 18 years. Ben has led the Mazzei team in all aspects of project management including budgets, estimating, design, and execution as well as creating and managing the vision for the company. Ben is a Journeyman Electrician and holds his BC Masters Electrician FSR Class A, Alberta Master Electrician Certificate as well as being Goldseal Certified in Electrical Project Management.
Monika Zwilling
Director of Human Resources & Safety
Biography
Monika joined our team as the Human Resources Manager in 2019. She is a Chartered Professional in Human Resources (CPHR), holds a Bachelor's Degree in Business Administration – Human Resources, Certified Change Management Practitioner (CMP), and is a certified Myers-Briggs Type Indicator (MBTI) Facilitator. Monika has HR experience from a variety of industries including oil and gas, fin-tech, and hospitality. She is passionate about ensuring diverse and inclusive workplaces, ensuring employee health, wellness, and safety, and having productive and dedicated teams.
Biography
Jocelyn joined Mazzei Electric as Corporate Controller in 2021. Leading the Finance team, Jocelyn is responsible for the delivery of finance services such as accounting, payroll, treasury, reporting and budgeting.
She is a Certified Public Accountant (CPA, CMA), earned a Master of Business Administration and a Bachelor of Administrative and Commercial Studies – Finance & Economics. Jocelyn has worked in a finance leadership role for over 10 years in a variety of industries from cannabis, automotive, food manufacturing and print products. Jocelyn is focused on analyzing operational efficiencies and developing high performance teams.
Cody McWatters
Director of Pre-Construction
Biography (Coming Soon)
Giving back to our communities is important to us. We support: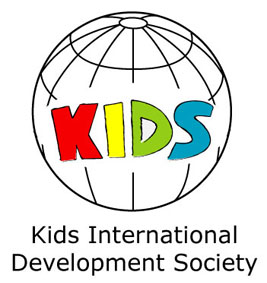 Giving back to our communities is important to us. We support:
SAFETY. TRUST. INNOVATION. RELATIONSHIPS.